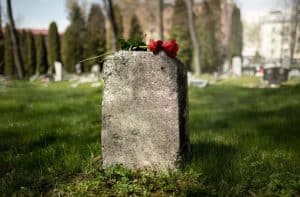 The loss of a pet can be a heart-wrenching affair. Pets become a part of our family, bringing joy, comfort, and companionship to our lives. Saying goodbye is never easy, but Clayton, MO pet cremation services can provide a graceful and respectful farewell to your furry friend. While the journey may be challenging, knowing there are professionals ready to help you navigate through this painful time can provide a significant sense of comfort and peace.
The Emotional Journey
Losing a pet, just like losing a human loved one, initiates a grieving process. A crucial part of this process involves navigating the post-death care for your pet. Many pet owners consider cremation because it enables them to keep a part of their beloved friend with them forever. Apart from emotional satisfaction, cremation is also practical, economical, and environmentally friendly.
Benefits of Pet Cremation
Opting for pet cremation yields multiple benefits– it gives the bereaved the liberty to choose how to honor their pet's memory. You can keep the ashes in a beautiful urn, create a garden memorial, or even convert them into unique jewelry. Furthermore, it provides the opportunity to carry them with you, creating a lasting tribute to your cherished furry friend.
How to Choose a Cremation Service
Selecting a cremation service involves research and careful consideration. You want a service that is compassionate, affordable, respectful, and professional. Take time to learn about the process, read reviews, and chat with the staff. It's essential for you to feel comfortable and confident with your choice. Remember, this decision is about choosing a service that will honor your pet in the same loving way they lived their life with you.
What to Expect with Cremation
Pet cremation involves the use of high heat to reduce your pet's remains to ashes. It is a simple yet dignified process. After cremation, your pet's ashes will be returned to you in a securely sealed urn. Depending on the service you choose, you may also receive a certificate of cremation verification. This assurance offers a final piece of closure, reinforcing that your pet was treated with the utmost respect and care throughout the process.
Honoring Your Pet's Memory
The beauty of pet cremation is the myriad of ways it allows you to preserve the memory of your pet. You can scatter the ashes in a location that your pet loves, bury the urn in your backyard, or keep it in your home. Personalized urns or memorial jewelry pieces can also serve as touching tributes.
Dealing with the loss of a pet is an emotional journey, and each person handles it in a unique way. When the time comes, opting for Clayton, MO pet cremation can be a meaningful way to say goodbye and honor your pet's life. This process brings closure and creates a lasting tribute to your loyal and loved companion.
Ready to provide your beloved pet with a dignified farewell? Contact Heartland Pet Cremation today. Our team will guide you through every step of the process to ensure your pet is remembered in the most loving way.