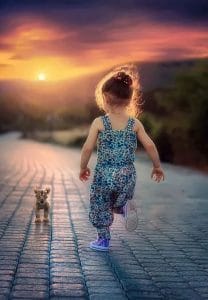 Losing a family pet is like losing a member of the family. Often, a dog, cat, bird, or other animal plays an important role in family life over the years. Since this animal provided years of loyalty and unconditional love, it makes sense that you want to honor their legacy through pet cremations in Clayton, MO.
At Heartland Pet Cremation, we understand the unique challenges you are facing when losing a furry or feathered friend. If you want to do something special for this unique family member, then we invite you to contact us to discuss available services. Our team strives to offer a personalized approach for every family, with everything from a basic cremation to memorial products and more.
What Is Included: Pet Cremations in Clayton, MO
When you choose animal cremation with our team at Heartland Pet Cremation, here are a few of the things included with every private pet cremation service:
Flat Rate Pricing: Many other providers charge for cremation based on the size or weight of the animal. We have a flat-rate price for animals up to 250 pounds. You don't have to wonder about how much you will pay, because we maintain an affordable price for all families.
Pickup and Transportation: Within 50 miles of the St. Louis arch, pickup services are included in the price of the cremation package. A small fee might be added if you are located outside this area. We can pick up the animal from your home or the veterinary office.
Private Cremation: You don't need to worry about your pet's ashes being mixed up with another animal. We promise private cremation for every service, with a strict tracking system in place to guarantee that you receive the correct remains.
Urn Options: The standard pet cremation package includes a durable, basic white urn. We also have a variety of other pet urns if you would like to purchase a memorial urn.
Turnaround Time: Many pet cremation providers take weeks before the ashes are returned to your family. At Heartland Pet Cremation, we understand that it is a time-sensitive situation, which is why we provide a fast turnaround time. Typically, we will have the cremated remains ready to be picked up within five days.
Personalized Services: Each family has unique requests and desires, which is why we take the time to listen to your requests. If you would like to discuss available options for pet cremations in Clayton, MO, then contact us to schedule a consultation.
Affordable Solutions: We strive to give you the best combination of affordability and quality at the same time. Our team keeps the overhead costs low, so these savings can be passed onto our customers.
Memorial Products: How would you like to honor your pet in the future? We can assist with personalized cremation jewelry. Other options include pet memorial urns or pet headstones, depending on how you are planning to lay your pet to rest.
This private pet cremation is available for family animals including cat cremation, dog cremation, and more. We don't offer services for large livestock, such as horses.
Last-Minute Planning or Preplanning Services
Sometimes, families call us when they are discussing difficult decisions with a veterinarian. It's important to schedule cremation as soon as possible to care for the remains of your furry friend. Simply pick up the phone to call our team so you can learn more about at-need pet cremation services.
At the same time, Heartland Pet Cremation is here to help if you would like to prepare services for the future. Like human funeral planning, you can talk to us about preplanning cremation services. This way, we are ready to honor your needs when the time comes. Preplanning can be an effective way to reduce the decisions you will face in your time of grief.
It doesn't matter if you need immediate care or future planning. Heartland Pet Cremation is here to provide the support you need through it all. Simply call our team to discuss the possibilities for these services.
Services for All Families in the Area
At Heartland Pet Cremation, we give back to the community by offering free pet cremation services for police dogs and registered United States Service Dogs. If your animal serviced in these capacities, then please contact us for complimentary cremation services.
Quality cremation services are always offered for families in the surrounding areas. You are welcome to talk to our team about the possibilities – simply reach out by phone to talk to a pet cremation expert. We will discuss planning and services so you can choose the solutions that fit your unique needs.
You can learn more about pet cremations in Clayton, MO by talking to our experienced team at Heartland Pet Cremation. Our office is conveniently located at 2130 Papin St St. Louis, MO 63103. Call at your convenience: 314-241-5565.
Frequently Asked Questions
Do you have options for pet urns?
Yes we have several categories of cremation urns and burial markers which we can custom order for you from our wholesale manufacturers. Choose from our pet urn catalog here.
Do you have pre-plan cremation services?
Yes we believe preplanning for after-life care can lock in today's prices to ease the burden during a time that will be stressful enough. Fill up our preplanning form here now.
What are the services you offer?
Our personalized services include transportation of your pet, private cremation, a variety of urns to commemorate your pet, memorial services and cemetery arrangements if ashes are to be buried. Read more about our pet cremation here.
Client Testimonials