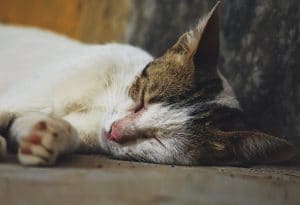 Pet owners know that the bond we share with our pets is magnificent and sometimes, even indescribable. However, when our furry friends' time in this realm ends, making decisions for their final farewell can be emotionally challenging. Thus, considering St. Louis, MO pet cremation services beforehand can guide you to make wise decisions during difficult times.
The Emotional Benefits of Pre-Planning
When it comes to grieving, everyone copes differently. The advantage of pre-planning a cremation service is that it allows you time to think clearly about the options available without feeling overwhelming emotions. You can decide on how you will celebrate their life, which is a therapeutic process in itself.
Financial Considerations
Pre-planning also enables pet parents to budget ahead for this eventuality. By obtaining a pet cremation cost ahead of time, there will be no financial surprises when the time comes. It is about the peace of mind knowing that even in an emotionally difficult period, you won't have to worry about the expense.
Time to Personalize a Memorial
Pets leave paw prints on our hearts. Pre-planning a cremation service will provide you with the time to design a personalized memorial that rightly reflects your unique personality. Be it a special urn or a unique memorial site, pre-planning gives you the perfect opportunity to express your loved pet's individuality.
Importance of Choice
By planning ahead, you gain the advantage of comparing different cremation services. You can select who you believe will best care for your pet in their final journey, ensuring that they are accorded the respect and reverence they deserve. With a plan in place, you can rest assured you've made a thoughtful choice that regards not just the inevitable end, but also celebrates the love-filled life your pet has lived.
Environment-Friendly Option
An increasing number of people are becoming conscious of environmental issues. Cremation is considered eco-friendlier than other options, as it doesn't involve the use of land resources. By choosing cremation now, you're contributing toward a more sustainable environment.
There's no doubt that losing a pet is a traumatic experience, but pre-planning their cremation can offer some form of relief during a difficult time. There's comfort in knowing you're prepared and have a plan in place with St. Louis, MO pet cremation services, which respect your pet's life and the love you shared. For those of you in our community, making these decisions beforehand can make this process less stressful, allowing you to focus on what truly matters – honoring the memory of your beloved pet. Taking the time to prepare today can make a significant difference when the time comes, bringing peace of mind in a moment where calm is needed most.
Remember, our pets rely on us for their care in life, and this duty continues in their passing. By pre-planning their cremation, you can ensure that their journey is handled with dignity, respect, and profound love.
Navigate this difficult time with compassion and dignity. At Heartland Pet Cremation, we're here to support and guide you. Schedule a consultation with us today for a peaceful farewell fitting your beloved pet.